Hi there! My name is Jennifer Danielle Sireci, Jenni Sireci for short, and I'm a bookkeeper. I've worked in the "office world" since 2003. I learned under some of the most disciplined CPAs, accountants and highly impressive Entrepreneurs over the years and since then I've had the privilege of growing, and continuing to grow Better Mondays, Inc.
A little about myself: I'm an office girl all the way and organization is in my bones. I thrive on making stacks of daunting paperwork for my clients turn into beautifully, neatly filed and most importantly handled. Family is my #1. I couldn't survive without my best friends or my pup that's always ready to go for a jog. I'm a major fan of football, chicken wings and Caesar salads, and am a sucker for camping trips and quiet fishing streams.
I treat my clients with only the most professional courtesy and customer service and go all out to make sure not only their bookkeeping, but also their experience is stress-free and simply the best they will find. I've made many, many clients-turned friends because of this and I'd never want it any other way.
I want your stacks of receipts – your list of to do's – to be handled and off YOUR plate. Attention to detail, results & peace of mind are what its about. Whether it's your bills, your payroll or stacks of mail, I strive to give you support that exceeds your expectations, every time.
When you look back on the progress we have made together, I want you to feel your success is my priority. One year from now I want you to wonder how you ever made it without Better Mondays in your corner. Why do I love what I do? Simply, I'm inspired by your chase of the vision. Your belief in great work. Your perseverance. That's who I am and I want to work with people just like me.
Sincerely,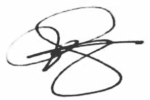 Jenni Sireci
Founder/Owner of Better Mondays, Inc.